Build Connection, Ignite Teamwork.
Imperative creates employee connection across your hybrid workforce.
Trusted by the world's leading brands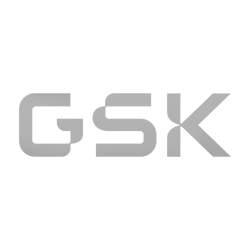 What We Do
Imperative helps hybrid organizations build employee connection through high-impact conversations & relationships—the kind that used to only be possible when face-to-face.
Build Employee Connection Within & Across Functions
Reduce Employee Turnover
Strengthen relationships, expand networks & deepen sense of belonging
Improve Collaboration
Drive high-impact conversations that solve problems & inspire innovation
Break Down Silos
Expand & improve key working relationships across departments
Strengthen Culture
Increase employee motivation, productivity & creativity
Use Imperative to build connection and teamwork for all your employees, including:
Hybrid and Remote Teams
Early Career Employees
New Hires
Leaders & Managers
Diversity & Inclusion Initiatives
Why Employee Connection Matters
Strong Employee Relationships
High-Impact Collaboration
Organizational Agility & Performance
High-Impact Employee Connection is Easy With Imperative
Create Meaningful Connections
Guided conversations accelerate trust, create space for reflection, and drive productive action.
Break Down Company-Wide Silos
The highest performing teams and companies don't operate in silos. They cross boundaries to gain different perspectives and uncover opportunities.
Boost Employee Engagement and Morale
Conversations on the Imperative platform connect employees to work through challenges and problem solve together – creating space to reflect and tap into their personal motivators.
Strengthens Teams & Busts Silos
Imperative's platform has helped our employees build their communication skills and build their internal networks, breaking down silos within the company.
Director of L&D,
Service Express
Gives Space to Build Connections
Creating space to build connections is more important today than it's ever been before. Without it, I don't see us getting from point A to point B from a growth perspective if we don't make this a priority.
Chief Human
Resources Officer, ICF
Successfully Builds Meaningful Relationships
It's simple, clear, and builds connections, putting development back in the hands of employees. Imperative helps people become comfortable having discussions about themselves and getting curious about someone else.
HR Director of Global Manufacturing,
Boston Scientific
Learn How Imperative Builds Relationships for Remote Work