The Experts in Activating Employee Engagement
Surveys tell you where engagement is at but they don't actually help you change it. With Imperative, enterprises are able to activate on their engagement strategies, delivering highly effective, scalable engagement programs at a fraction of the cost of other approaches.
What Makes Imperative Different
Personalized To Every Employee
For employees to lean in at work, they need to feel personally connected to it. That's why we start by uncovering what motivates each employee at work through our proprietary assessment. These new insights are leveraged to make conversations highly personal and relevant.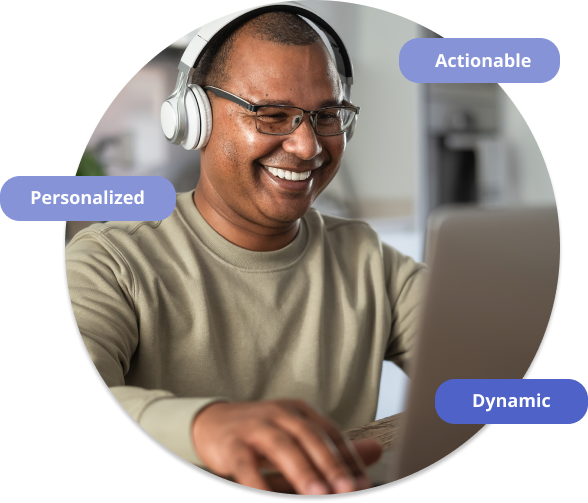 Research Partners
Science-Based Approach To Increasing Engagement
Our approach is based on the latest neuroscience of how to best engage and activate employees. With nearly a decade of original research with partners like PwC, LinkedIn and NYU plus over 100,000 employee's conversations completed, we understand what it takes to create a connected & engaged workplace.
Beloved By Employees And HR
Imperative has found its way into the hearts of many marquee companies because our platform delivers amazing results and we're great partners along the way. At Imperative, our values are centered around people and we bring that to every interaction.
To Change Engagement, Change the Conversation
After 100,000 conversations, we know what works:
of conversations are rated as very helpful or breakthrough
of employees report completing an impactful action