Help New Employees Thrive
Imperative enables new employees to build relationships and strengthen their connection to the organization.
Engaging new hires is hard—hybrid work makes it even harder.
Imperative provides new hires—regardless of where they work—a means to build crucial relationships across the organization.
Leading Employers Use Imperative to Retain New Employees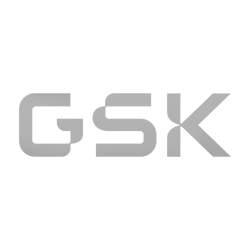 The Imperative Platform
Imperative is a video-based platform that builds and measures employee connection. With Imperative, employees engage in powerful conversations that build connection to each other, their teams, and the organization.
For leaders, Imperative provides unprecedented insight into the state of new hire relationships within their function and across the organization.
Proven Results
Employees are 35% less likely to quit when they are connected on Imperative.
Imperative's Platform Delivers
Increased Retention
Strong work relationships create powerful, sustained ties to the organization.
Accelerated Productivity & Innovation
With the right connections and conversations, new hires acclimate more quickly to their role and to the company.
Higher Engagement
Imperative's high-impact conversations are scientifically designed to increase trust and drive action.
Insights Into New Employee Sentiment
We provide real-time, actionable data and insights into your new hires' experience.
Why Imperative Works
Provide new hires insight into what motivates them and how they can apply it to their jobs—increasing their engagement and impact
Pair new hires with the right colleagues (other new hires or established employees) based on program format, organizational goals, and shared purpose indicators
The guided and personalized structure enables new hires to accelerate trust and quickly build rapport through shared experiences and challenges
New employees are able to build multiple high quality relationships across relevant parts of the organization, increasing collaboration and sense of belonging
Accelerate Time To Impact
I recently started a new role. The Imperative conversations cleared my mind, leaving me clearer on what I can do, how I should proceed, and what information I need to get. It helps me prioritize and understand deeply what I need to do for my new role.
Increase Productivity & Growth
It was very helpful to voice my ideas to someone else new to the company, who could understand my situation. Through talking with her, I realized some tangible ways to improve my relationships and, consequently, my growth and impact at ICF.
Learn How Imperative Helps New Hires Thrive